Optics & Photonics - New Curriculum Coming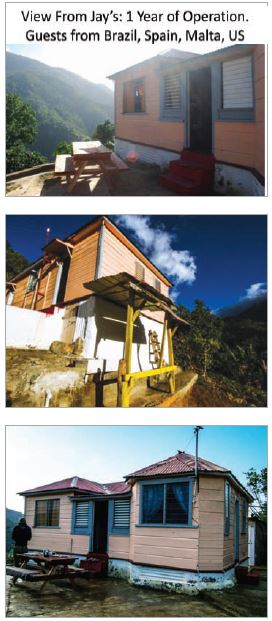 Optics and Photonics are not words that form part of the vocabulary of the average citizen. However, an initiative being spearheaded through the Department of Physics at The UWI, Mona aims to ensure that both fields will soon become better known.

The UWI, Mona, was among 25 organizations worldwide to receive a grant from the Society of Photographic Instrumentation Engineers (SPIE) to establish an optics curriculum and to introduce the field to high school, pre-university and undergraduate students. This made The UWI, Mona the only institution in the Caribbean ever to be awarded a grant from the SPIE, the largest optical society in the world.

Lecturer in the Department of Physics Dr. Kert Edward, was instrumental in The UWI being awarded this grant, through which he hopes to introduce students at the pre-college level to topics in optics (the study of light) and photonics (the study of individual particles which make up light), while increasing their awareness of the potential application and career paths available in this field.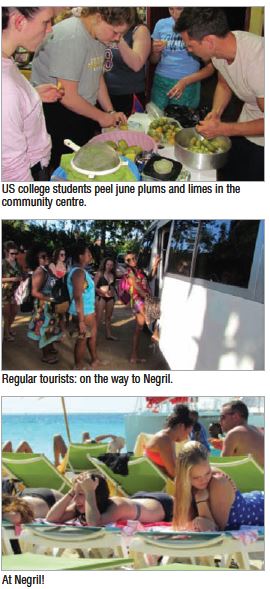 Much of the grant funds will also be used to expose pre-university students to realworld applications of the principles of optics in research and consumer electronics devices. Additionally, special emphasis will be placed on career guidance in physics and optics and the major thrust will be the application of optics to solve everyday problems. It is also anticipated that a website will be developed to provide prospective and current UWI physics students with information related to optics research. As part of the agreement with the SPIE, the outreach programme will extend to at least one other island – Trinidad, Barbados or St. Lucia.

Dr. Edward feels that there are certain phenomena which are important for students to understand that require a more detailed understanding of optics than is currently being covered at the CSEC and CAPE levels. "Reflection, refraction and Snell's Law are covered, but students should also be looking at phenomena such as polarisation and defraction". Dr. Edward plans to bridge this gap by incorporating these topics into the CSEC and CAPE syllabus and inviting high school students to the UWI for hands-on experience with optics kits.

Ultimately, the aim is to decrease the knowledge deficit all around. "At the undergraduate level, there isn't enough offered to students in terms of an introduction to optics. We hope to increase the number of optics courses available in the Department of Physics and to offer optics as a minor and in the distant future, a major," Dr. Edward said.
Good alternative to Medicine
Another problem, Dr. Edward laments, is that a lot of the really bright students opt to enter the Medical Faculty instead of the Physics Department as a career path in Physics is not clear to them.

However, over the past few decades, optics as a discipline has developed from an obscure specialty to one of the leading areas of research and innovation in the physical sciences. Numerous applications of optics can be found in disparate areas such as medicine, telecommunications, chemical sensing, precision measurement (metrology), high-resolution imaging and cryptography.

Specialised laser systems can be used for both the detection and treatment of cancerous and pre-cancerous lesions, for example. Also, optical fibres form the backbone of most telecommunications systems because of their superior bandwidth and reduced weight compared to copper cables. Additionally, numerous commercial devices such as flat screen TVs, DVD/blue-ray players and cell phones extensively exploit applications of optics.

According to Dr. Edward, "the field is transforming economies across the world, from the US to China, however, we in the Caribbean are passive beneficiaries of this revolution in innovation instead of active contributors to this developing field. When it comes to optics, it is clear that significant reform is required and this should begin with our pre-university students."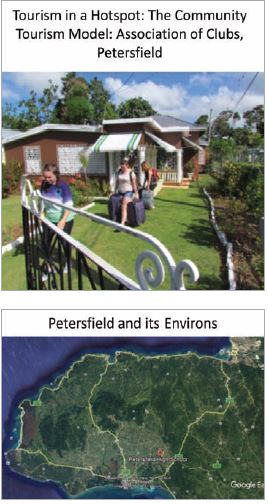 Cancer Research
Dr. Edward himself brings to the Department of Physics a wealth of experience in physics and optics research. A St. Lucian-born research scientist, he obtained his bachelor's degree in physics from The UWI, St. Augustine in 1999 and did both his master's degree in Applied Physics (2005) and his PhD. D. in Optics (2009) at the University of North Carolina at Charlotte. He later pursued post-doctoral research in Biomedical Engineering at the Center for Biomedical Engineering at the University of Texas Medical Branch in Galveston, Texas.

In his post-graduate research, he used optics to study oral cancer, the sixth most common form of cancer in the world. He exploited a specialised technique called the two-photon micro-spectroscopy, which allows the early detection of pre-cancerous changes in the oral cavity, by lasers. This non-invasive method allows an optical biopsy of many sites and the detection of changes associated with cancer before it becomes full-blown. "This type of research is important," Dr. Edward says, "as the 'gold standard' for cancer detection requires that small samples or biopsies be obtained from suspicious sites. However, every suspicious site cannot be biopsied as the procedure is associated with pain and discomfort.

Moreover, conventional detection allows visualisation of sites of interest using ordinary white light. This prevents sub-surface evaluation which is crucial to cancer detection as the earliest changes associated with cancer occurs several layers below the surface in tissue."

The technique Dr. Edward assisted in developing addresses all of these shortcomings. It allowed for early detection in a hamster model with superior sensitivity and specificity compared to conventional approaches. He is currently involved in the development of a clinical tool based on this research.

His research interest in cancer developed from his investigation into high-resolution microscopy. As part of his doctoral thesis, he developed an imaging system capable of identifying sub-surface cellular features with dimensions down to 500 times smaller than the thickness of the human hair. Apart from the very high resolution, the advantage of this tool was the non-invasive imaging capability. The instrument exploited the interaction of light with living cells from a low-power laser.

Dr. Edward turned his attention towards the application of this instrument and discovered that pre-cancerous and cancerous cells underwent changes that could be accurately measured using his system. This preliminary study whetted his appetite to learn more about cancer and to explore the possibility of using optical physics for early detection.
Ultimate Goal
Ultimately, Dr. Edward's goal is to explore the potential of optics for the economic and general advancement of Jamaica and the wider Caribbean. Part of The UWI's strategic plan is the exploitation of advances and innovation in the lab to improve the quality of life and economy of the country. "For this to happen, new industries and research centres must emerge as byproducts of the optics and physics research at the UWI. In the process, employment will be created and we will solve major technical problems in telecommunications, health care and environmental monitoring. I see the SPIE grant playing a small but important role in meeting this objective," Dr. Edward said.